Star Tribune, April 2021
The youngest boy likes few things better than to play with "a handful of wooden matches." Hybrid and full of heart, Heynen's own bright flashes accrue into a nostalgic yet unsparing illumination of the past and its inhabitants.

– Kathleen Rooney
Star Tribune, January 2021
These parables by St. Paul writer Heynen dovetail with his previous 'boy stories' but focus on the very youngest.

– List of must-read books for 2021
St. Paul writer Jim Heynen is perhaps best known for his "boy" stories ("The One-room Schoolhouse" and "The Boys' House"), which were featured for years on National Public Radio's "All Things Considered." The stories were inspired by Heynen's own childhood, growing up on a farm in one of the last parts of Iowa to get electricity and attending a one-room schoolhouse. His new collection, "The Youngest Boy," illustrated by Tom Pohrt, will be released April 13 from Holy Cow! Press in Duluth. Short and intense enough to be considered prose poems, wise enough to be called parables, these stories are populated with one-armed women and farm auctioneers and "arguing, daydreaming boys." Only the dogs have names.
– Laurie Hertzel, Books editor
Jim Heynen's delightful new collection of stories, The Youngest Boy, is filled with scenes and sketches that will make you laugh and then sigh. Just as the exquisite illustrations by Tom Pohrt are both beautifully concise and emotionally open, so Jim's stories offer multi-layered and multiple ways of reading. The eponymous Youngest Boy is a wonderful combination of trickster, super-hero, and PR spokesperson. As a farm kid myself, I identified with the boy's tender negotiations with the reality of farm life: he knows life on the farm is made of beauty and grit; he's seen a calf being born, a chicken being bullied, and he knows how to deal with the condescension of town kids and the harassment of older boys. By the time we get to the end of the book, we understand that a 'beautiful world' is one that includes the calf who has learned to avoid the electric fence and the crow feasting on the side of the road. 'What a beautiful world' the youngest boy says to himself, and readers will be telling each other: what a beautiful book!
— Joyce Sutphen
When I reached the last page of The Youngest Boy, I found myself in awe that such a slender book could contain so much life. Jim Heynen's prose is always dazzling and precise. Here, with deceptive simplicity—accompanied by Tom Pohrt's amusing drawings—Heynen has drawn an evocative, mesmerizing portrait of human warmth, camaraderie, and love.

— David Biespiel
In a series of nostalgic snapshots, Jim Heynen returns to the rural midwest, a land of cornfields, haymows, farm auctions, newborn pigs, eccentric adults and daydreaming children. The Youngest Boy is a playful, poignant, vivid, funny book.

— Julie Schumacher
Jim Heynen left his family's Iowa farm for the wide world many years ago, but the farm never left his mind. And from that mind comes a parade of winsome stories about this mythic little hero, the youngest boy—often ignored by the elders, plucky and expendable, constantly courting trouble, curious, tirelessly industrious in his shenanigans, and ever alive to the unfolding creation of farm life. Readers will relish the close attention this boy brings to everything he touches as resident inspector of the intricate ordinary lives of animals, crops, customs, secrets, and treasures of enigma lost and found. He's a kind of Huck drifting through the seasons, an unruly seed in good earth.
— Kim Stafford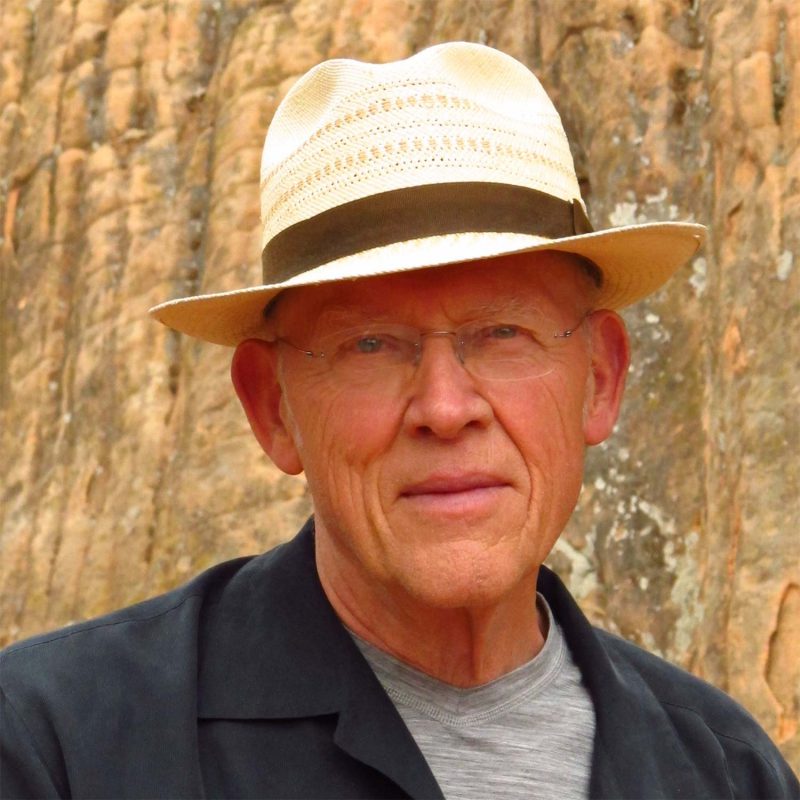 about Jim Heynen
Best known for his short-short stories about "the boys," Jim Heynen has published widely as a writer of poems, novels, nonfiction, and short fiction.